Smart and Compact
The OL1 weights under 0.5 pounds and transforms any android tablet or smartphone into an accurate visual leak locator!
Visually Locate Leaks
Save time and effort by scanning a wider area and locate leaks instantly!
Real-Time Quantification
Calculate financial and environmental impacts while you locate leaks!
Do more than Locating Leaks
Prosaris is with you in every step of the way with smart tools from leak locating, analyzing, managing and reporting.
Let's Change the World
One Leak at a Time!
Experience OL1 in action : Request live virtual demo
Prosaris Smart Leak Management Solutions
Let's make Leak management quick, cost-effective, and simpler!
Prosaris OL1 is your one step smart solution that aids you to visually locate and quantify leaks in real-time. Prioritize leak management and reverifying by creating complete leak records with leak data, pictures and location tags.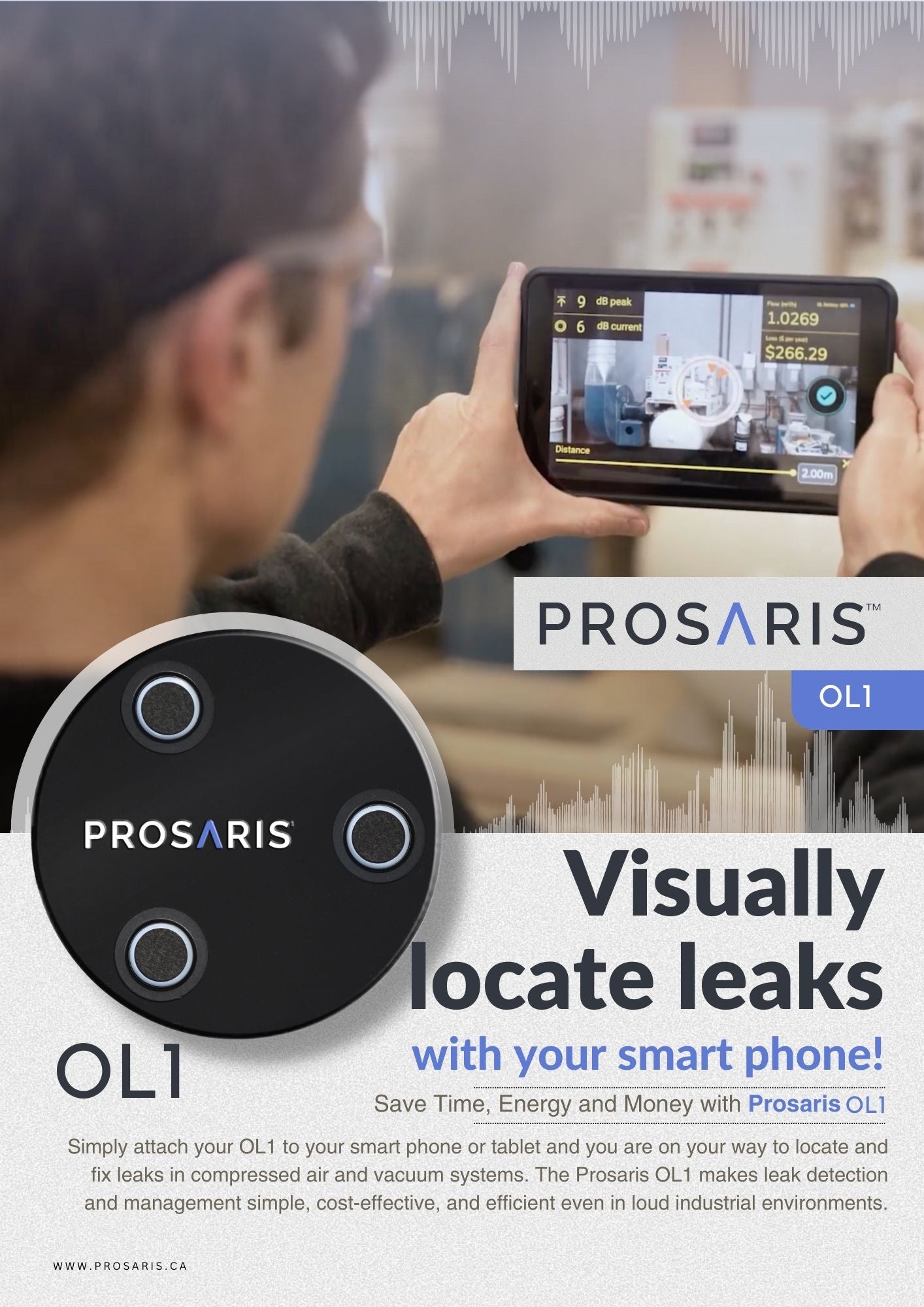 Prosaris OL1
With Prosaris OL1, you can seamlessly locate and quantify leaks instantly. Make complete leak records that store picture and location records for easier record keeping. Say goodbye to manual processes and hello to streamlined smart operations with Prosaris OL1. Save time and money today!
Learn more
Smarter at Every step!
Experience data-driven analytics that give you more intuitive insights on your leak management, prioritizing, delegating tasks, energy costs, reverifying and much more.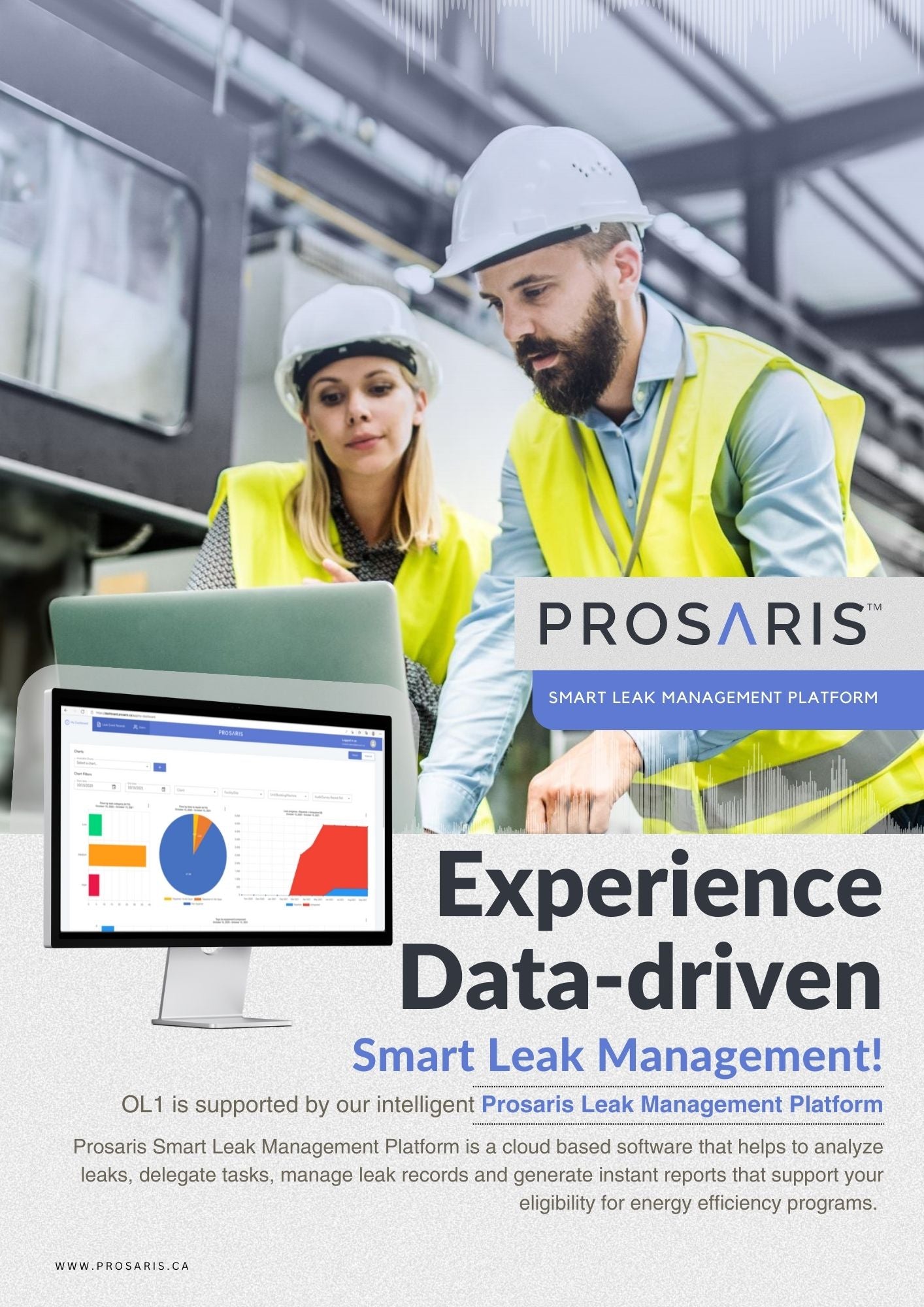 Prosaris Smart Leak Management Platform
Seamlessly manage your entire leak management, from analysing leak records to task delegation, all in one powerful platform. Gain data driven insights, build reports, and maximize productivity like never before. Experience the future of industrial efficiency today!
Learn more